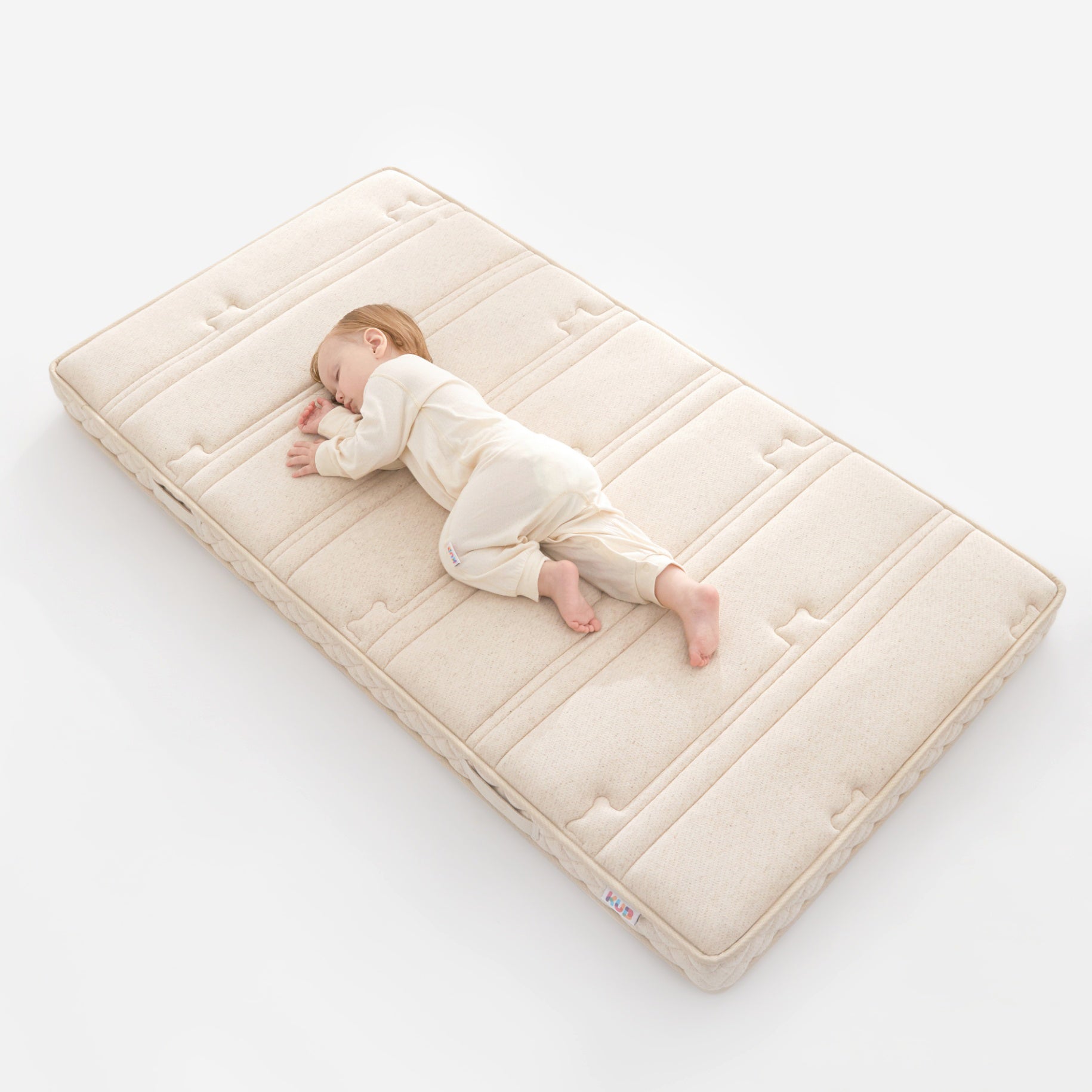 KUB Crib Mattress
Our mattress (52" x 28" x 4"), fits all standard-size cribs.
---
---
Sleep tight, babies! Our 4 inches thick mattress features a 100% breathable core and a 100% natural fabric cover, cuddling your little one in ultimate comfort.

In a third-party CPSC accredited laboratory, tests showed that a baby gets 97% more air while breathing through a KUB Crib Mattress than on a conventional waterproof crib mattress.
Washing the Cover:

Washing the outer cover before first use is optional.
Cover zips off and goes right in the washing machine.
Be sure to leave the cover zipped for best results.
Wash on cold with a mild detergent.
Dry immediately in dryer on tumble dry low heat setting, allowing to dry thoroughly. DO NOT leave damp from wash; DO NOT hang dry.
Wash the cover as often as you like.

TIP: The 100% natural fabric cover which may develop an odor if allowed to remain damp (like a wool sweater). To refresh, add 1/2 cup baking soda to the wash.

Washing the core:

For the really big mess or just for seasonal cleaning, the core can be washed whenever needed.
Wash in the shower with soap & cool water or rinse outside with a hose.
Shake excess water out of core and stand-up to dry.
Place in well ventilated area for faster drying.
Avoid drying in direct sunlight and do not use heating elements to speed the drying process.
Ships FREE* in 1-2 business days
Transit time: 3-7 days once shipped
Free Shipping in the contiguous 48 states
Risk-free, Easy Returns with our 30-night trial, money-back guarantee
Easy exchanges or upgrades within 30 days of purchase.
---
Free Shipping On All Orders
Easy Returns 30-Day Postage Paid Returns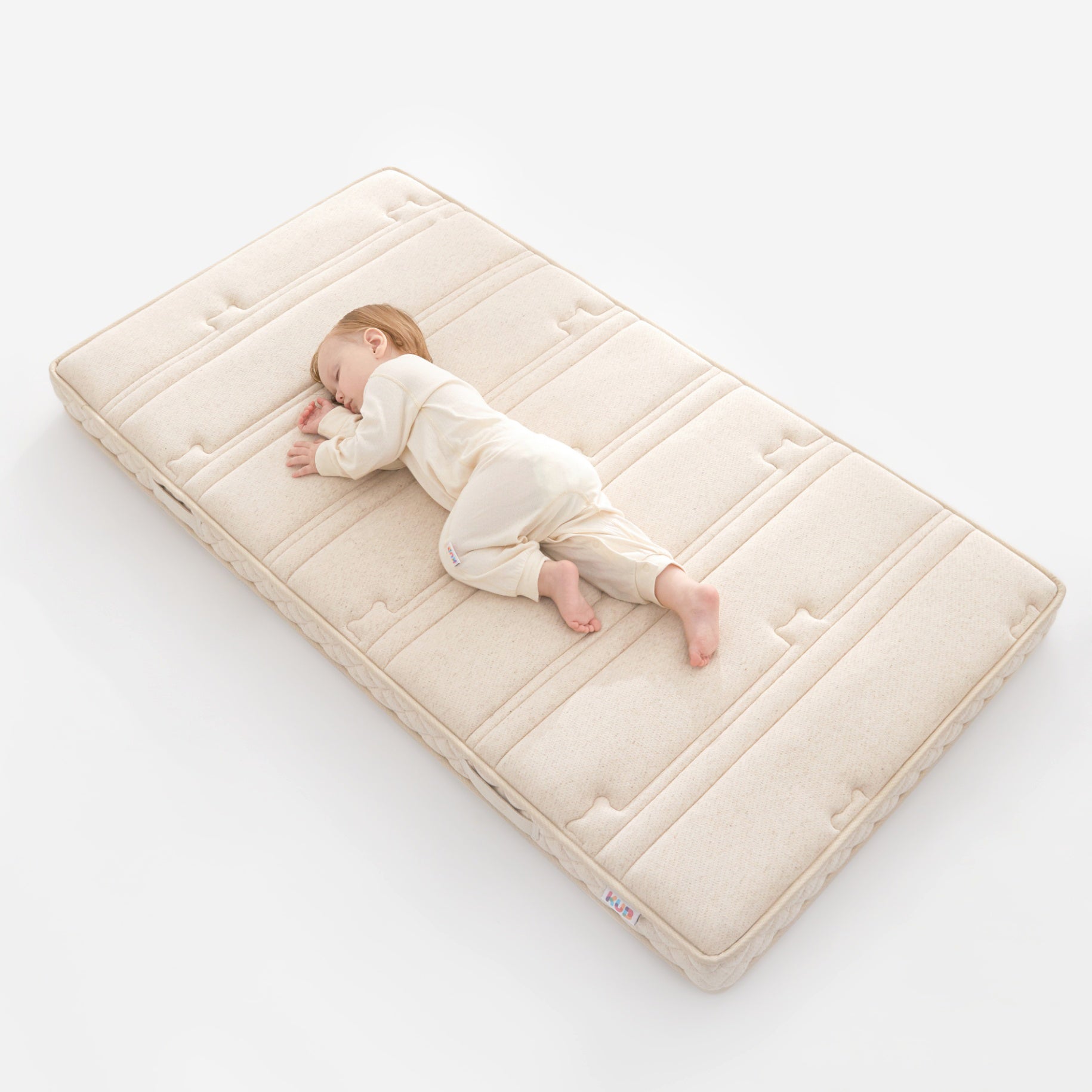 BABY MATTRESS
Healthy sleep for your precious baby
Our mattress offers firm support for your baby's spine, ensuring optimal sleep and increased spinal protection. Made from natural materials, its breathable design prevents rashes and uncomfortable heat, providing your little one with a comfortable sleep.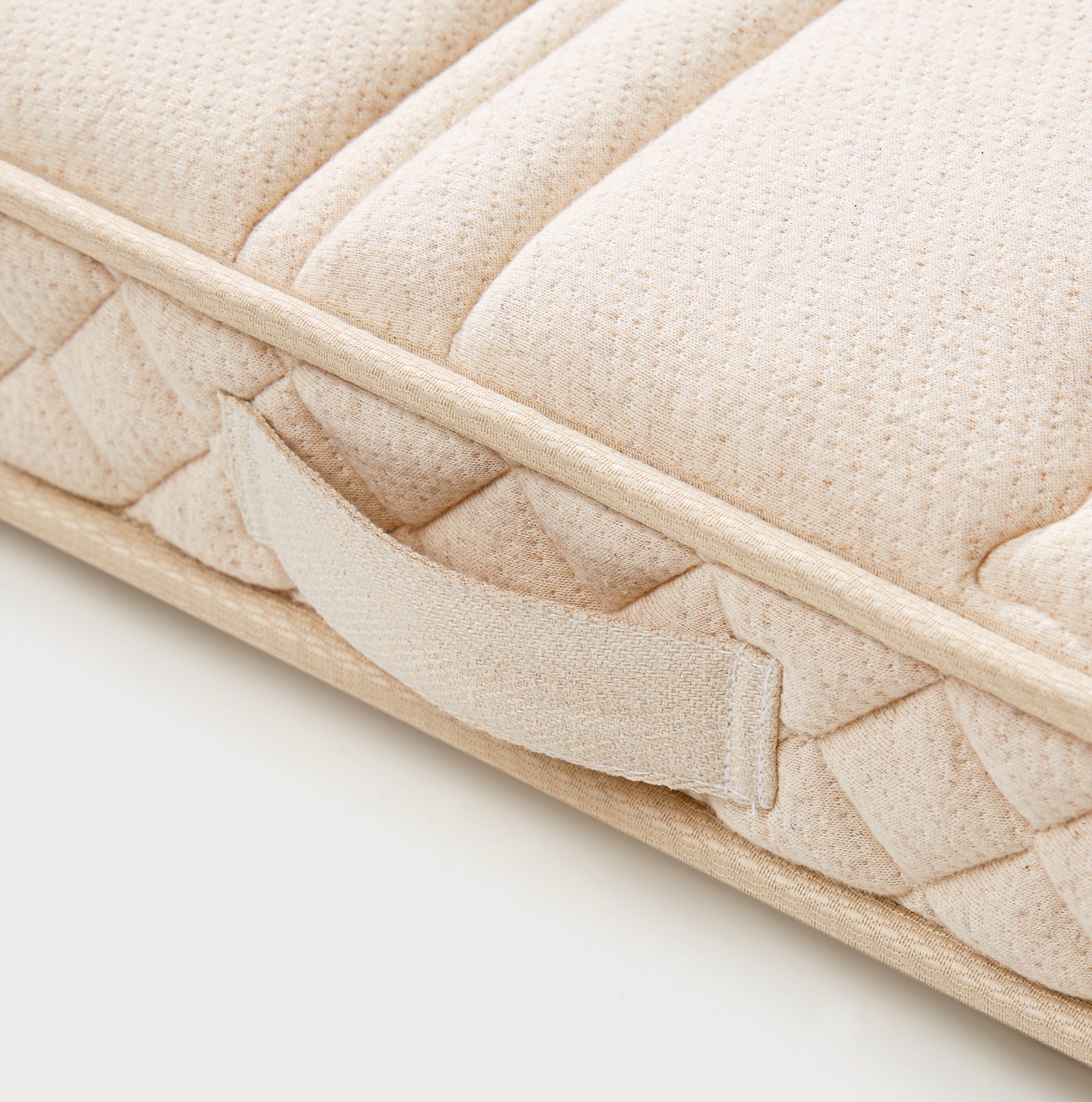 Materials
Unique ultra-soft yarn for maximum comfort
Air fiber, washable for enuresis
Easy maintenance. Machine washable
Reduce waste, offer hypoallergenic sleep
Wrap your little one in the purest comfort
A 10 cm thick mattress for your baby: Featuring a 100% natural cover made from raw linen and cotton blend fabric, free from chemicals, and a 100% breathable core that ensures their comfort and your peace of mind.
COMPOSITION
Multilayer structure for a 360º air flow
With our cutting-edge airflow technology, your baby breathes effortlessly, ensuring a safe and peaceful environment. Crafted with utmost care using organic materials and a gentle touch, our product seamlessly combines firm support with cozy softness, prioritizing your baby's comfort.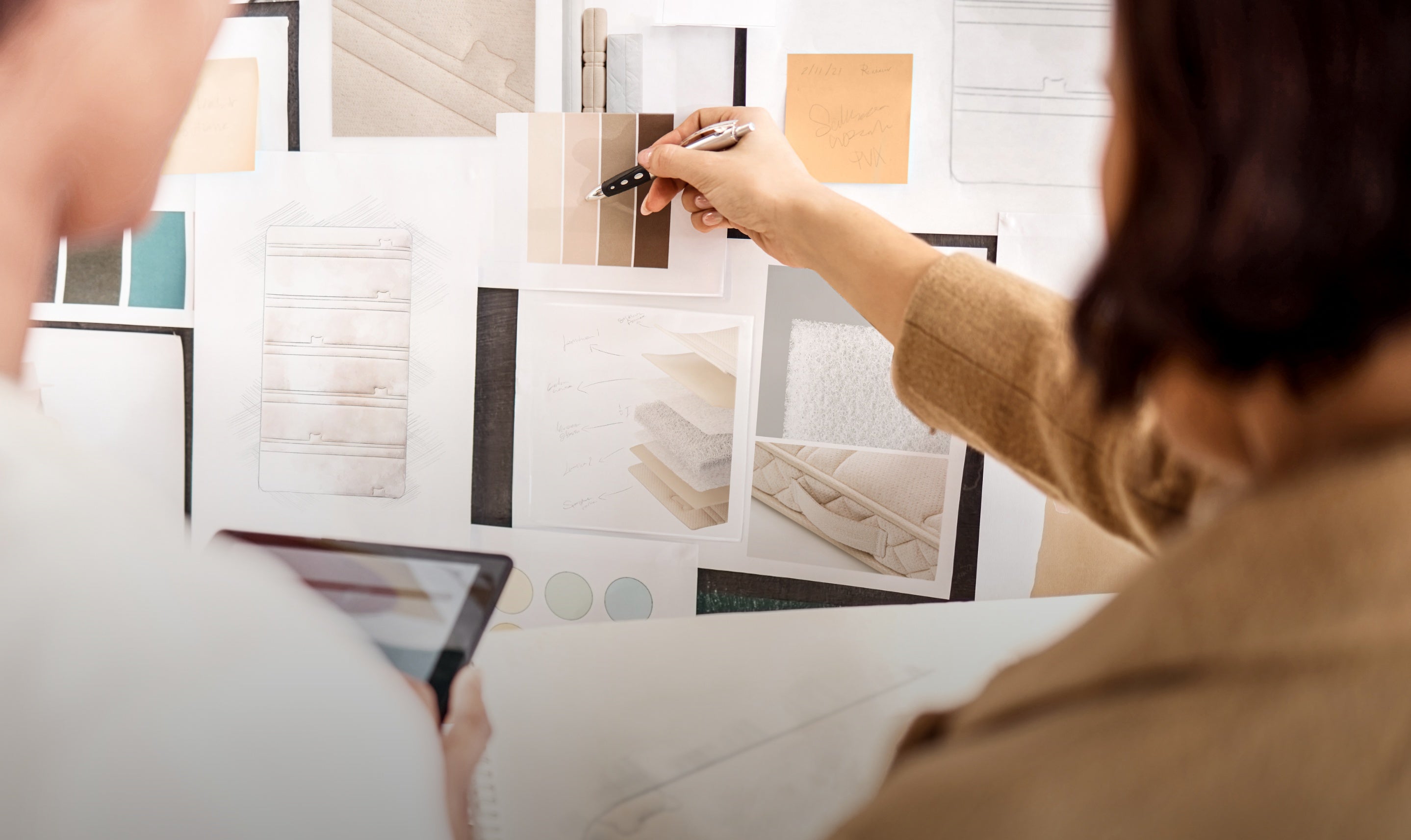 DESIGNED IN EUROPE
Experience the pinnacle of comfort and safety with our European designed baby mattress.
COMFORT
Designed for their best rest
With over 1,000 support points, providing highly elastic support that outperforms a regular mattress and stands the test of time.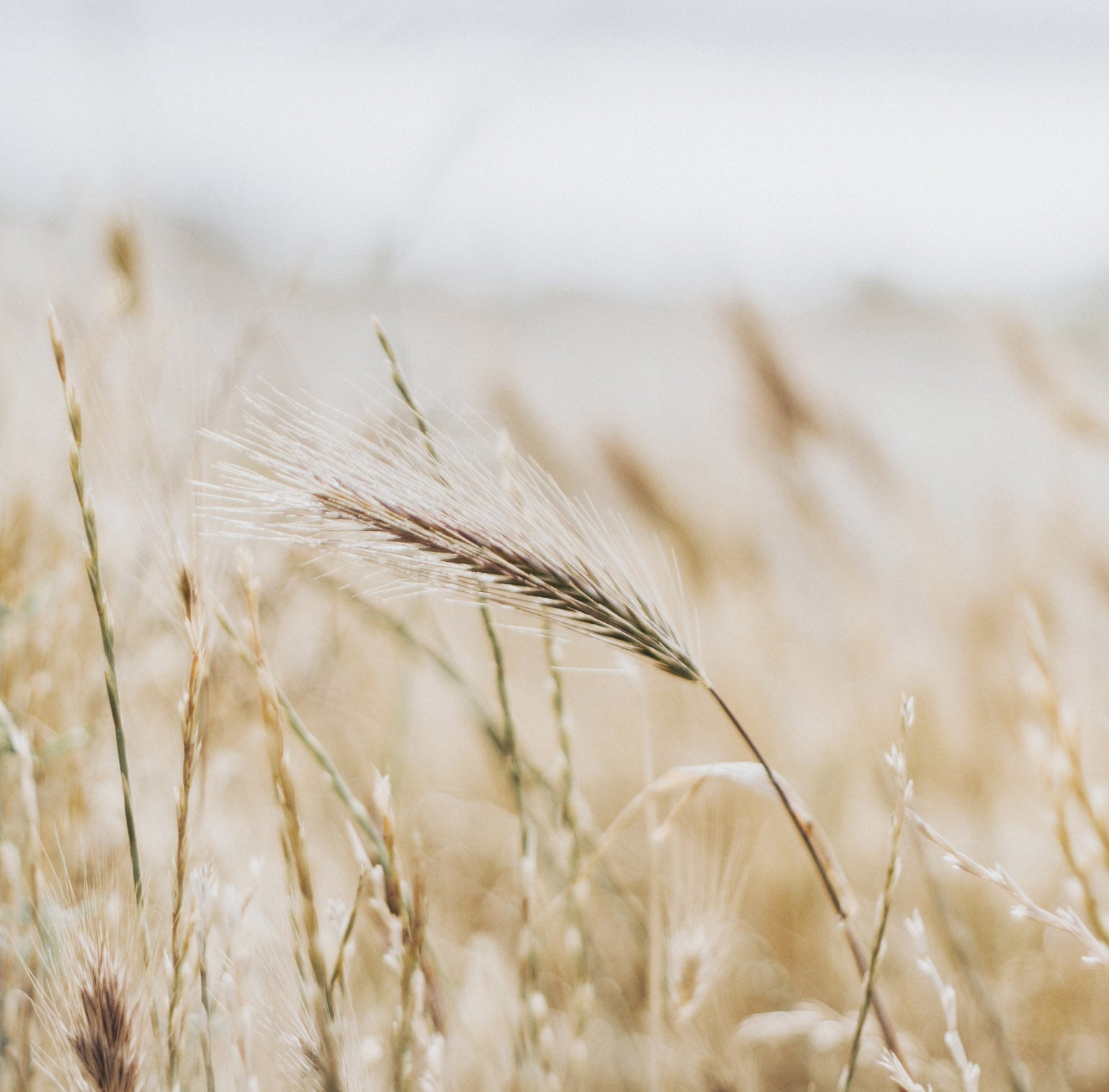 INSPIRED BY NATURE
Natural textiles
Our collection of 100% natural and organic fabrics invites you to experience the essence of nature in every texture. Inspired by the natural world, these fabrics are crafted with care to provide your baby with a unique experience of comfort and quality.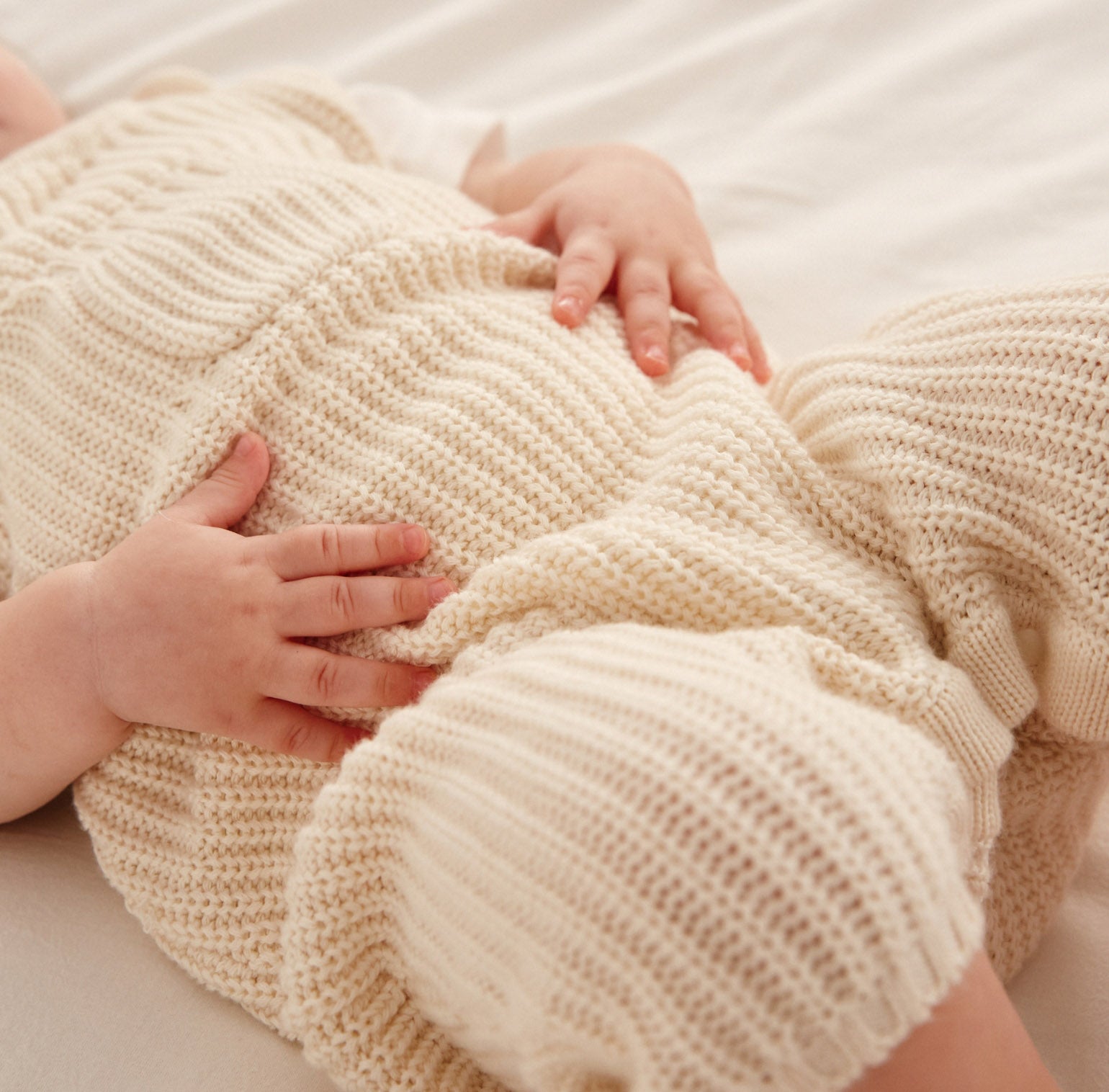 SOFTNESS
The best comfort
Each fabric has been meticulously chosen to provide your baby with an unmatched experience of softness and quality. We prioritize the comfort and well-being of the baby.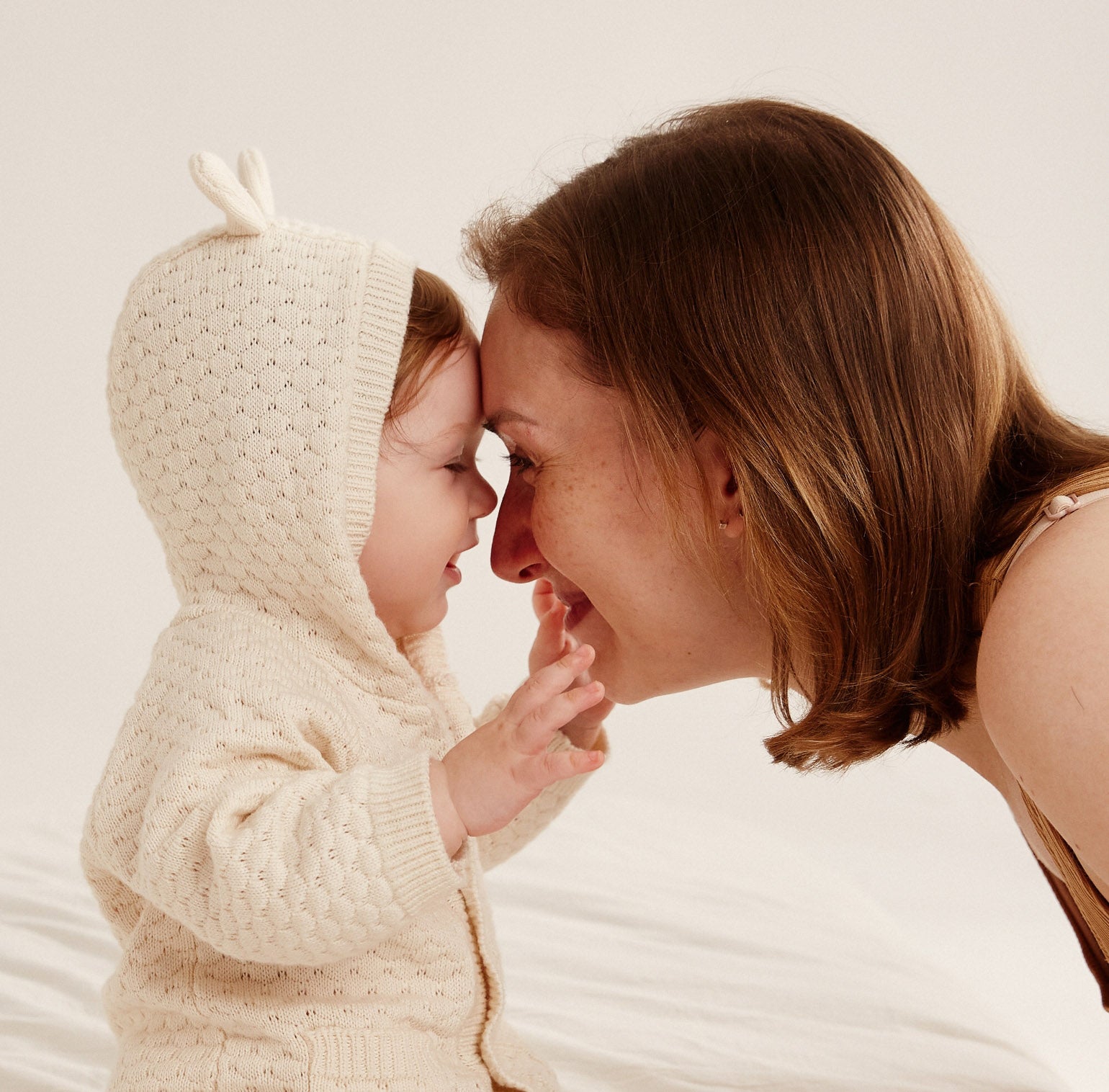 QUALITY
What they deserve
We work with absolute dedication in all our products to achieve the best outcomes for your baby. Each design provides everything your baby deserves.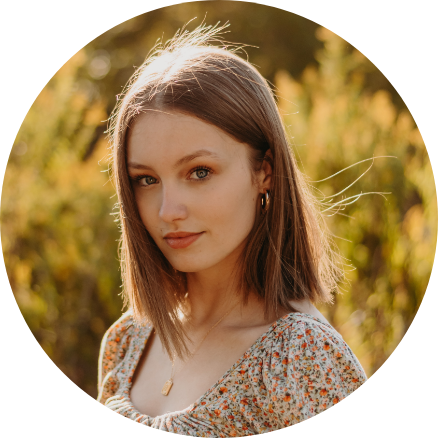 The fabric is very soft to the touch with my baby's skin. Natural look and elegant design. Thank you!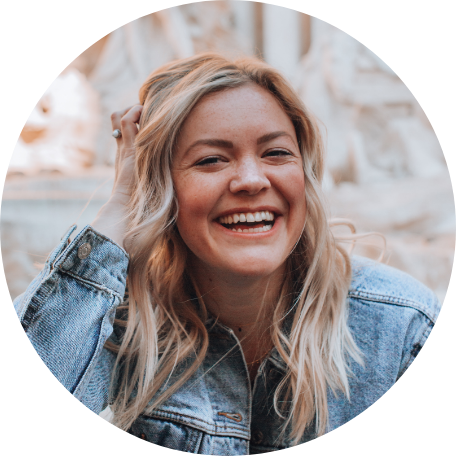 The softness and eco-friendly aspects make it a must for my baby's comfort. Highly recommended!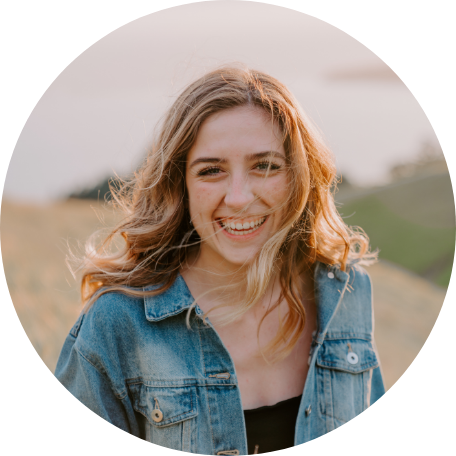 The softness against their skin and the knowledge of contributing to a healthier planet. Love this.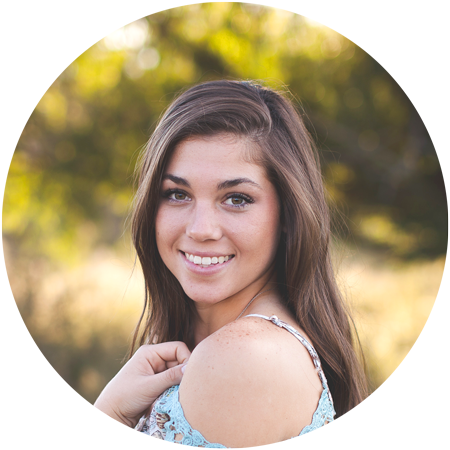 This collection is wonderful and of very good quality. I also loved the "Natural Parenting" approach. What a true discovery!
This product has no reviews yet.
View all
HOLIDAY SEASON SALE
🎁 Sale - $150.00 Off
Sale price

$149.00 USD
Regular price

$299.00 USD
HOLIDAY SEASON SALE
🎁 Sale - $30.00 Off
Sale price

$39.00 USD
Regular price

$69.00 USD
🎁 Sale - $20.00 Off
Sale price

$79.00 USD
Regular price

$99.00 USD
🎁 Sale - $30.00 Off
Sale price

$69.00 USD
Regular price

$99.00 USD